Spotlight: Internship Experience--Claire Lyons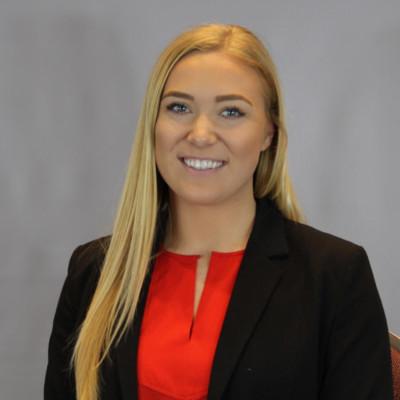 Every year, Andersen Corporation hires the best and the brightest college students to summer internship positions throughout the organization. Competition for a spot is fierce, and applicants come from all over the country, with a host of different majors and areas of interest.
Every year interns are accepted to positions across the enterprise in areas including Supply Chain, Environmental, Corporate Health and Safety, Human Resources, IT, Marketing, Finance, Accounting, and Engineering.
Claire Lyons was a digital marketing intern for Renewal by Andersen's corporate marketing team. "We're a fast paced-department, and being able to jump in right away was important. Claire has the technical skills, the drive to learn, and the personality that we were looking for," says Digital Segment Marketing Manager Ryan Freeman who hired Lyons and was her supervisor. "She was never afraid to ask questions or to suggest new ways of doing things, and was able to take on—and run with—some key initiatives we had been working on."
He continues, "Claire wasn't 'just' an intern—she was a full-fledged member of our team, and a great help."
The experience was a positive one for Lyons—AND for Renewal by Andersen. Lyons was hired on full-time after her graduation and is now a Digital Marketing Technical Specialist on the team with which she interned.
Q&A With Intern-to-Employee, Claire Lyons
What's your educational background?
I graduated from the University of Minnesota, where I majored in marketing. My internship was the summer prior to my senior year.
What made you apply for an internship spot at Renewal by Andersen/Andersen Corporation?
Andersen has such a great reputation as a company and as a place that has an excellent culture, which of course, extends to Renewal by Andersen.
I was interested in learning more about the industry and the market, and also see how the two companies interacted and worked together.
What were some key projects/initiatives you worked on?
I was involved in many different projects and provided insight and new ideas to ongoing initiatives. My main project involved generating web personalization strategies and campaigns for our website optimization project (in other words, helping making our website more user-friendly and getting our homeowners the information they need, when they need it, in a format they can use).
In addition, I worked on building web pages aimed at our commercial building and HOA segments, did competitor research, monitored and handled customer service inboxes, and wrote blog posts and articles.
What was the most unexpected thing that happened during your internship?
One thing was feeling as comfortable as I was voicing my opinions and ideas. A lot of companies will give interns tedious work that doesn't provide any real learning. I found that my project was extremely valuable, not only to the team, but also to my overall learning of different types of jobs that come with marketing. Because I was trusted with such a great project, I was able to be more confident in the quality of my work and be more willing to share ideas. I knew that to the team I worked with I wasn't just an "intern", I was someone who they asked for feedback from and help with different projects within the team.
How do you feel the internship helped you?
This internship really helped with my communication skills. I gained experience in working with vendors and other corporate partners, as well as numerous other teams within Renewal, so I learned the best ways to communicate effectively.
I also learned a ton about digital marketing and how to think strategically about different ways to generate leads for the company. This internship definitely helped me grow as a young professional and also made me more confident in the work I am able to accomplish.
What was something you think was unique about working at Renewal by Andersen?
One thing that I thought was really unique about Renewal is the people and the culture. Everyone who works there was overwhelmingly kind and willing to help me throughout my summer with the company.
I remember asking my interviewer, "what makes you stay at Renewal?" and their answer was the people…and I really experienced that. I want to give a shout out to the Digital Marketing team for making me laugh, work hard, and overall have an amazing experience!
I can honestly say after working here as a regular employee, I feel the same way!
---
What sets Renewal by Andersen apart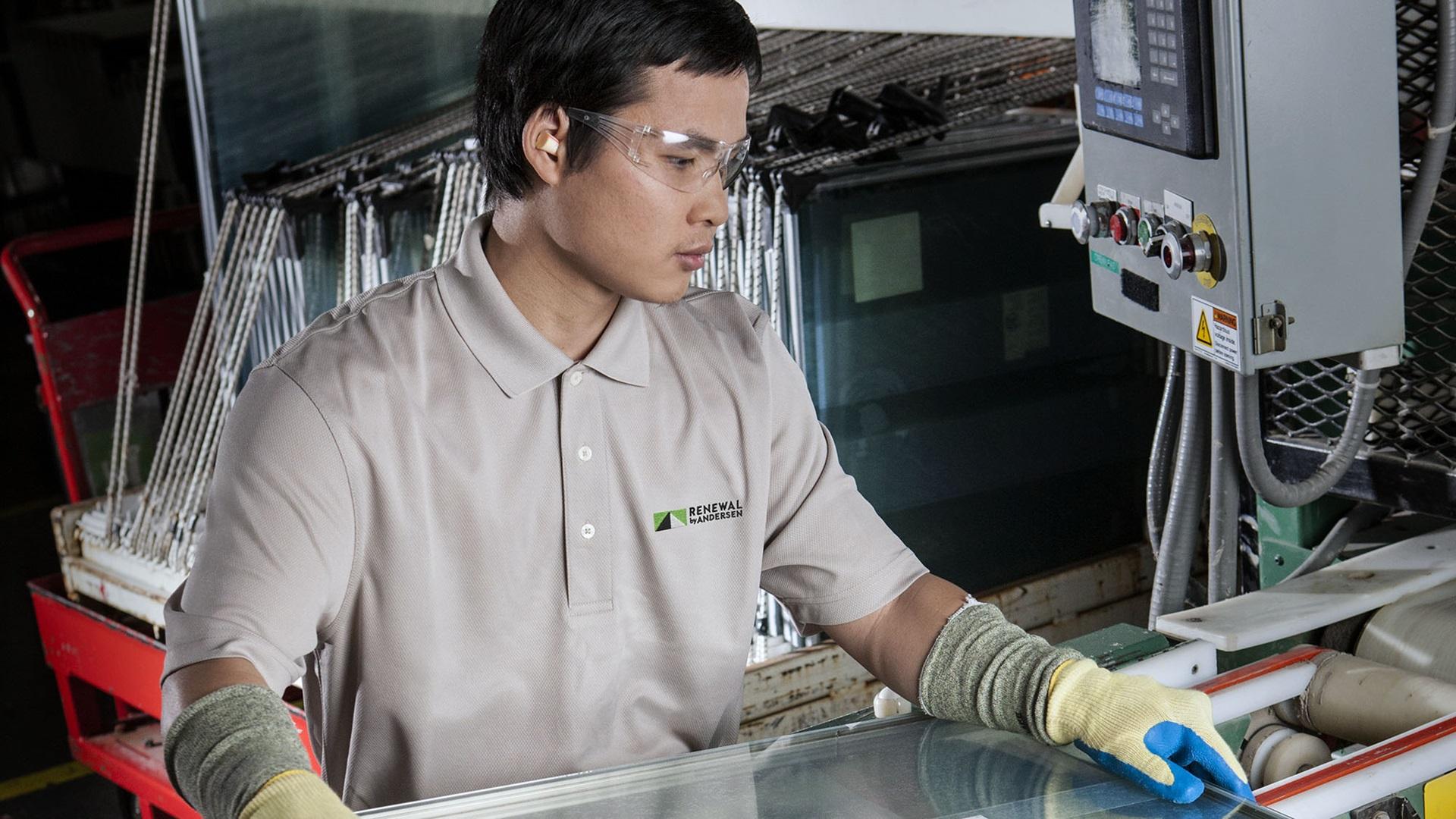 Innovation is at our core
Energy and innovation are our hallmarks. From enterprise-wide road maps to daily innovations driven by our employees, we seek the opportunities ahead…and it is people like you and your teammates who drive us to achieve those goals.
LEARN MORE ABOUT RENEWAL BY ANDERSEN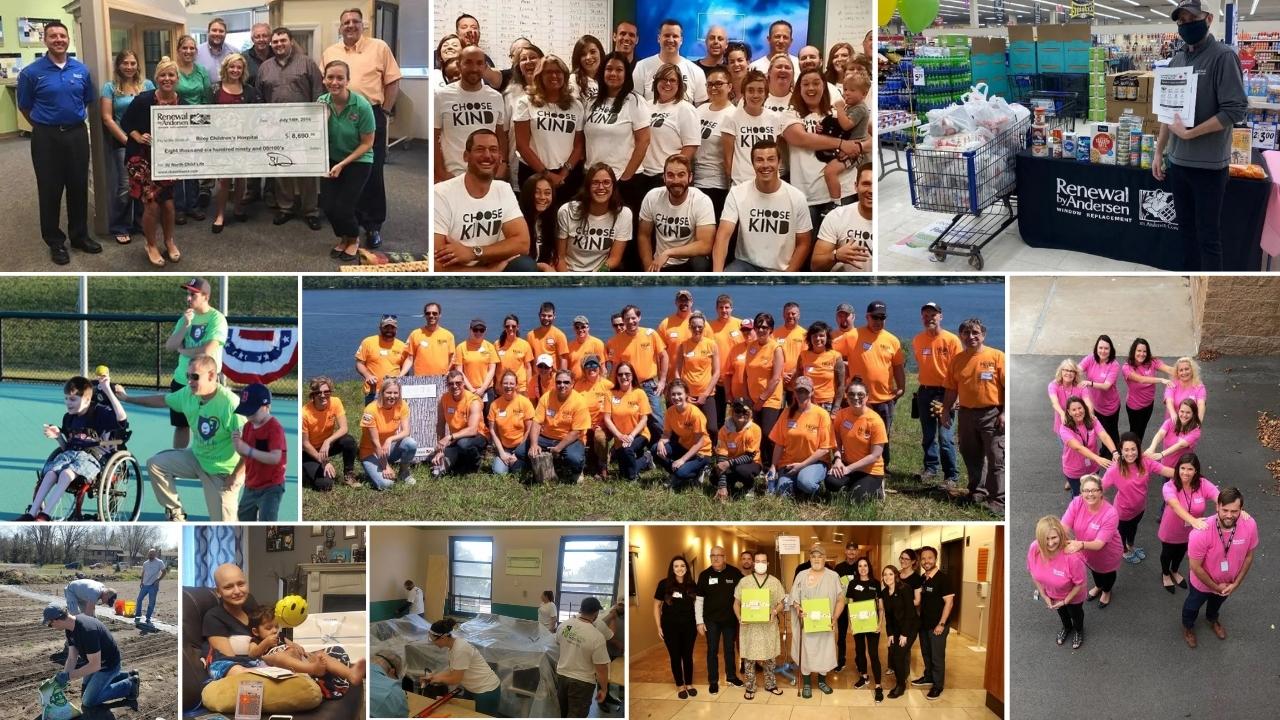 Culture is our spark
Culture is the spark that ignites us. We are committed to an inclusive and diverse workplace where all people feel respected, valued, and driven to realize their full potential.
LEARN MORE ABOUT OUR CULTURE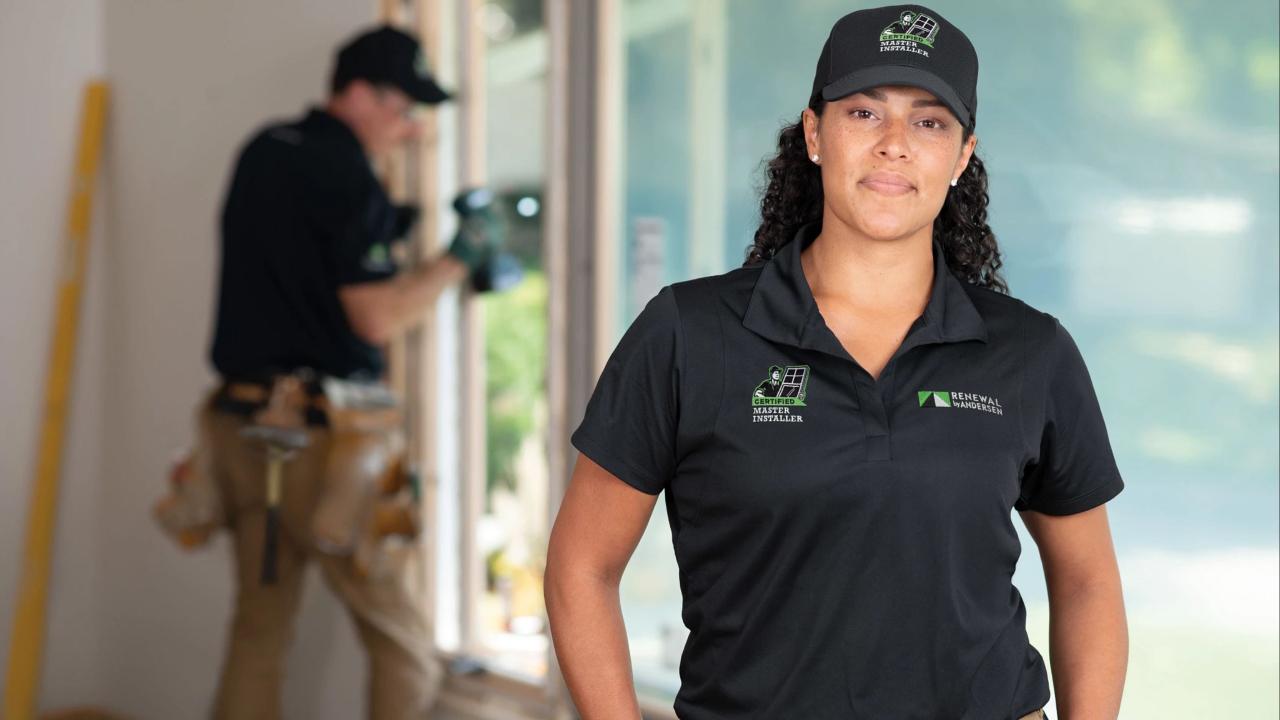 Find your place
The average Andersen employee tenure is more than 10 years. Whether you are just starting out, looking to change paths, or are a leader in your field, we have a spot for you—and are here to help you reach the next level in your career.
SEARCH JOBS
Ready to apply?
Get in touch with us by completing the form below.
Step 1
Get started by sharing some information about yourself.
Step 2
We'll be in contact with you to see if we're a match.
Step 3
You will speak with additional Renewal by Andersen personnel to set up a potential interview.