5 Ways Renewal by Andersen® Replacement Gliding Windows are Unique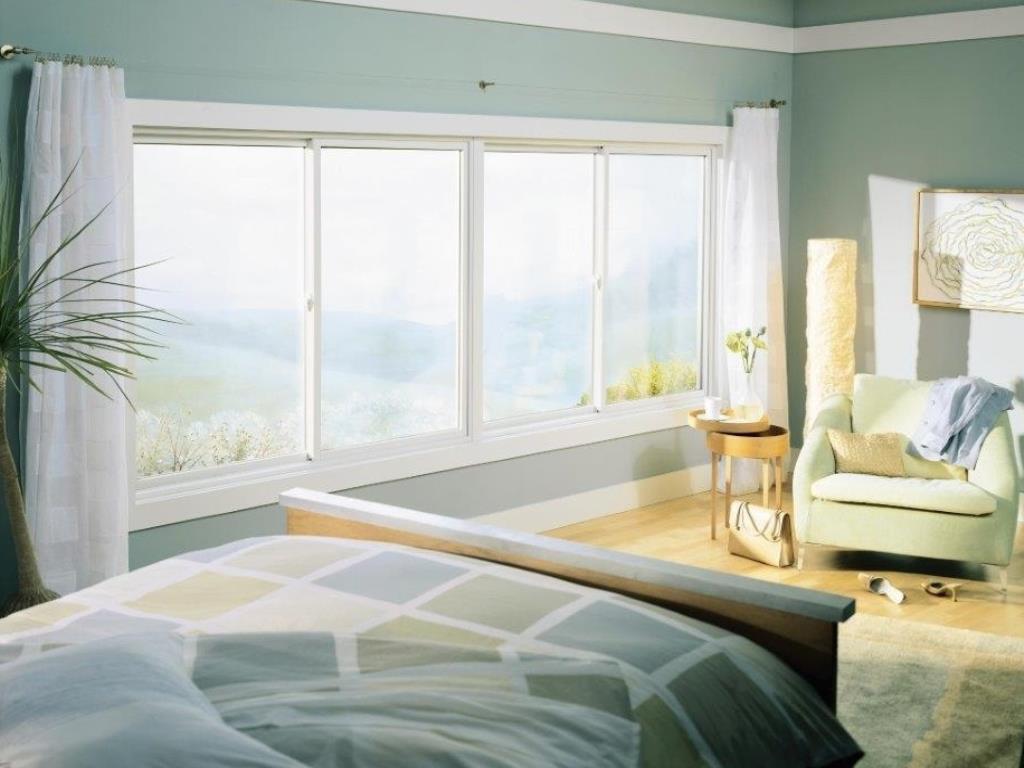 5 Ways Renewal by Andersen® Replacement Gliding Windows are Unique
In some parts of the country, gliding windows have gotten a bad reputation. Many window companies simply take a double-hung window, turn it on its side and call it a gliding window. This makes them hard to operate and clean, plus they are more likely to leak. Not all gliding windows are made the same! The company you choose matters. Here are five ways Renewal by Andersen replacement gliding windows are unique:
1. Dual monorail frame
Next time you look at a gliding window, notice how the sash sits in the frame. Most of the time the sash sits on the sill (the bottom of the frame) on a dirty gray piece of weather-strip along the length of the sill. As you can imagine, not only does that get filthy, but it also wears out over time, letting in air and water. Our monorail frame has a fairly large ridge that runs around the entire perimeter of the frame in one continuous loop. There is one loop for each sash. This means that the sash envelops this monorail along the top, bottom and side of the sash, minimizing air and water infiltration in a superior way. This monorail frame also eliminates the need for the unsightly fuzzy strip because the energy-efficiency and the weather-stripping are built into the sash which glides easily on this monorail frame.
2. Easy cleaning
We can make our windows where both sash move and are removable which makes exterior cleaning easy from the inside of your home. The monorail frame makes for much easier cleaning a well since there is no gray weather-strip. As a bonus, the insect screens are easy to remove too!
3. Dual cam window lock
Cam refers to the function of the locking system. Locks on gliding windows are not meant just to lock your windows closed. They also actually play a very important part in the energy-efficiency of the window. Most gliding window locks are single cam. They are meant to pull the two sash together so you don't get air coming in between the two sash which, when closed, actually sit nearly kitty-corner from each other (the ends don't butt up against each other).
A dual cam window lock pulls the two sashes together, as it should, but also, at the same time, pushes the sash outward toward the frame so you get a nice, tight seal on the sides, top and bottom of the window as well. In Renewal by Andersen gliding windows, the sash is being pushed deep into the monorail frames, making it extremely hard for air to get through.
4. Dual fin weather-stripping
As we mentioned above, our windows don't use unsightly weather-strip. Our weather-stripping has a low-friction sheath over a foam core. It sits out of sight whether your window is open or closed. It closes in on that monorail system on contact for great energy-efficiency, easy cleaning and superior aesthetics.
5. Large, beautiful gliding picture windows
Renewal by Andersen can make some of the largest gliding windows in the industry. So if you have a great view, we can make a window that allows you to see it. But what's even better is that this view can be accompanied by ventilation. These gliding windows can open from both sides so you get the best of both worlds – a great view and maximum ventilation.
If you have any other questions about our gliding windows or want to learn more about our other replacement window options, visit a Renewal by Andersen showroom or call us at the number on the screen.
What others have viewed...

Step 1:
Design Consultation
Our design consultants provide in-home or no-contact virtual meetings to listen to your design needs and provide a plan to improve your home.


Step 2:
Measure & Manufacture
Project Technicians ensure accuracy and answer any last minute questions before sending in the order for your fully customized windows.

Step 3:
Installation
Our Installers treat your home as if it were their own and clean up afterwards.

Step 4:
Customer Care
A robust limited warranty is backed by a commitment to making sure your windows function as expected.