Behind the Scenes of a Professional Window Installation
Installation Specialist David Weiss gives us the "inside scoop" on who our Certified Master Installers are, what the installation teams do during the installation process, and even some helpful tips for homeowners.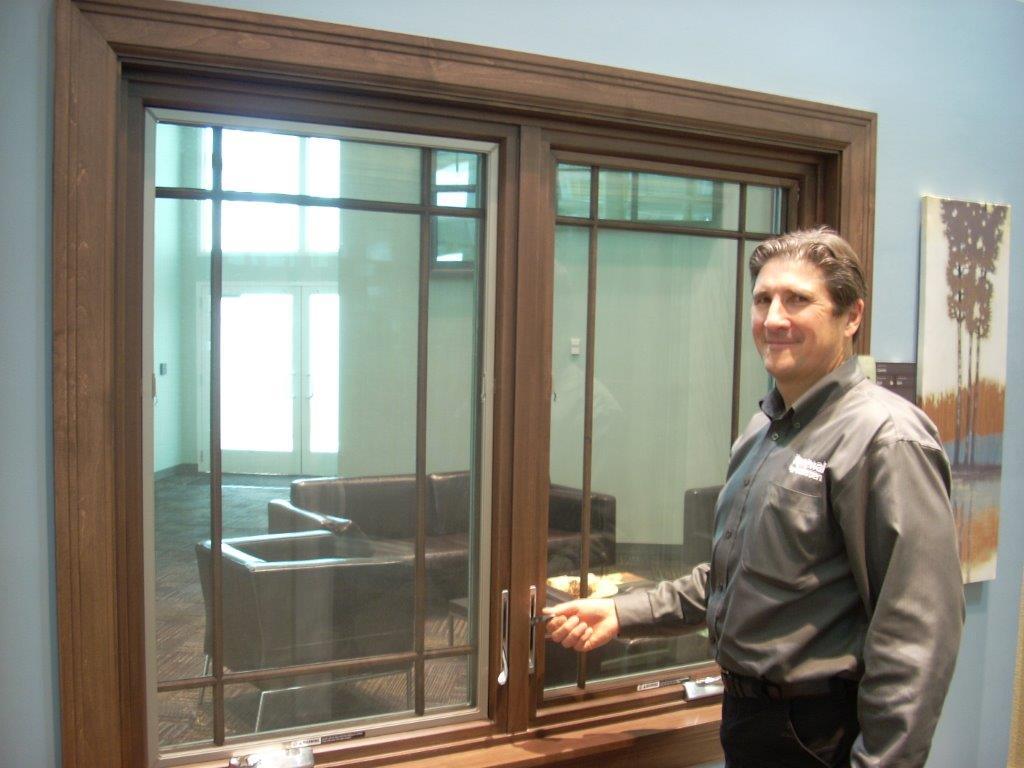 Window installation can be intimidating. It's a big investment, and it's not a home improvement project you're going to do often; most homeowners only do it once. To dispel some fear and illuminate the window installation process, we interviewed David Weiss, an Installation Specialist at Renewal by Andersen. With 32 years of experience in this area, David gave us the "inside scoop" on who Renewal by Andersen's Certified Master Installers are, what the installation teams do during the installation process, and even some helpful tips for homeowners. After all, a great window is only as good as the installer behind it.
RbA: We know you're an Installation Specialist at Renewal by Andersen. What exactly does that entail?
DW: I support the retail organizations to help make sure recommended installation procedures are communicated and followed. I also troubleshoot product service and consult on installation challenges.
RbA: What does Renewal by Andersen do to help make the window installation experience less intimidating for homeowners? What makes the Renewal by Andersen installers the best team for the job?
DW: Renewal by Andersen attracts and hires only the best installers who are experienced with homes of all shapes, sizes, and styles. We bring on folks who are proud of their craft and are dedicated to working with homeowners and going the extra mile whenever necessary.
Having said that, though, all of our Certified Master Installers understand the apprehension homeowners can sometimes feel when letting installers into their home. We have tailored our process so we are as courteous and efficient as possible, spend minimal time in their home, and leave minimal trace of having been there (except for the new windows, of course!).
RbA: Could you briefly walk us through a typical installation day a homeowner would experience?
DW: The typical experience starts even BEFORE the actual install day! It really begins during the in-home visit, when the design consultant walks the homeowners through the whole process. Then, the measure technicians perform a walk through with the homeowners to make sure all concerns have a chance to be expressed and that the actual event goes smoothly. They will also leave behind an information package full of useful tips for a smooth installation day.
RbA: Useful tips? Like what?
DW: Tips such as taking pictures off the walls, moving furniture four to six feet away from the windows being replaced, securing anything that might vibrate loose in the process (like wine glasses), and confining any pets. Little things like that make the process easier and stress-free for the homeowners.
RbA: Those are great tips for homeowners to prepare for the installation. But what about during the actual installing process?
DW: During the actual installation, the Renewal by Andersen installers begin by laying down mats, drop cloths, and runners to protect the areas of the home involved. If there is particularly inclement weather, they will create a shelter outside the area to protect the home and installation site. The installers also have trash cans and vacuums on site so that garbage doesn't rest on the homeowner's ground. This also makes for easy clean-up. During inclement weather, only one window is installed at a time to minimize exposure to outdoor elements.
Our installers understand that while they do this every day, this may be the homeowner's first large home improvement project so they are very conscientious of homeowner's needs and concerns.
RbA: Professional installation is one of many offerings that makes Renewal by Andersen unique. Why should homeowners leave window installation to the professionals in lieu of installing windows and doors themselves?
DW: We've long understood that even the highest quality windows will underperform if installed incorrectly. A poor installation can lead to cracked joints, exposure to the elements or pests, and loss of heated or cooled air—which could have been the reason a homeowner is replacing their windows in the first place! Our installers are prepared to handle any number of challenges such as unforeseen structural damage or variations in wall materials and thickness. Chances are, you're only going to replace your windows once—and you want to do it right. We're so confident in our Certified Master Installers that our limited warranty covers the actual installation!
RbA: Well thank you so much for your time, Mr. Weiss. I think homeowners might rest a little easier now that they know the ins and outs of the Renewal by Andersen® window installation process as well as the professionalism and expertise of the installers.
DW: My pleasure. I always enjoy talking about our teams!
So there you have it – an inside look at the window installation process. If you have any other questions about our window installation process, our Certified Master Installers, or want to learn more about our replacement window options, find a Renewal by Andersen showroom near you or give us a call. We also recommend you take a look at our infographic, What Homeowners Can Expect on Installation Day.
What others have viewed...

Step 1:
Design Consultation
Our design consultants provide in-home or no-contact virtual meetings to listen to your design needs and provide a plan to improve your home.


Step 2:
Measure & Manufacture
Project Technicians ensure accuracy and answer any last minute questions before sending in the order for your fully customized windows.

Step 3:
Installation
Our Installers treat your home as if it were their own and clean up afterwards.

Step 4:
Customer Care
A robust limited warranty is backed by a commitment to making sure your windows function as expected.