7 Simple New Year's Resolutions for Your Home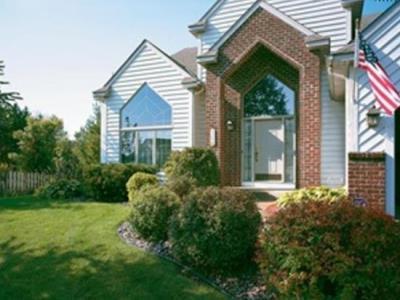 Ringing in the New Year brings in new resolutions of losing weight, quitting unhealthy habits, spending less, and self-improvement. Yet, only 8 percent of Americans are actually successful in achieving their New Year's goals.
Here's the secret to New Year's resolutions: Make them simple, substantial, and something you know you can actually change. So, why not start with your home this year? At Renewal by Andersen, we have made it our mission to give you some New Year's resolutions you can actually achieve.
"I pledge to clear the clutter in my home."

One of the best ways to improve your home is to purge your unwanted household items (and one of the least expensive home improvement tactics). This year, vow to clean room-by-room and get rid of anything you haven't used in the past year. From that point on, stay organized by cleaning the house at least once a month.


"Safety first is my priority for the New Year."

First things first, make sure your smoke detector has working batteries and get a carbon dioxide detector if you don't already have one. Secondly, get your furnace checked regularly to make sure it's running properly. Lastly, create a family emergency plan with escape routes and emergency numbers available.


"I want to shrink my utility bill and to help reduce my carbon footprint this year."

This isn't as expensive as most people make it seem. You do not need to go all out with solar panels or a hybrid car to reduce your carbon footprint.

Go green by cutting your energy usage – and bill – in your home:



Dad was right – turn the lights off when you're not in the room!
In the summer, turn the air conditioner off when you leave the house and dial your heater down to 65 degrees at night during the colder months of the year.
Less machine drying and more old-school clothesline tactics.
Water your lawn less.
Purchase fluorescent light bulbs and low-pressure shower heads.
Get energy efficient windows and doors.



"I will learn a DIY project or two."

Another simple and inexpensive way to bring life to your home! From Pinterest to Houzz, there is never a shortage in new ideas and projects available on the Internet. Don't forget to learn a few window and door DIY projects from our blog, too!


"I will buy something for my home that I've always wanted."

Treat yourself. Whether it's one of our customized French doors or a brand new refrigerator, think outside the "practical" box and get what you want this year.


"I want my home to be entertainment central for my friends and family."

This resolution doesn't have to break the bank. Start simple by just adding plants. They help rejuvenate the atmosphere and decorate the room. You can also add rugs or new accent pillows to bring out underused colors in a room. Lastly, rearrange your furniture to make it more conversation-oriented rather than just facing the TV.


And finally, "I will appreciate my home."

Because it's the only home you have! Sure, the hardwood floors are wearing and tearing, but it's what makes your house a home.
Happy 2015! May you successfully achieve all of your resolutions!
Sources: HGTV, Good to Know
What others have viewed...

Step 1:
Design Consultation
Our design consultants provide in-home or no-contact virtual meetings to listen to your design needs and provide a plan to improve your home.


Step 2:
Measure & Manufacture
Project Technicians ensure accuracy and answer any last minute questions before sending in the order for your fully customized windows.

Step 3:
Installation
Our Installers treat your home as if it were their own and clean up afterwards.

Step 4:
Customer Care
A robust limited warranty is backed by a commitment to making sure your windows function as expected.