What is a Reverse Osmosis Water System?
Is a reverse-osmosis water-filtration system right for you?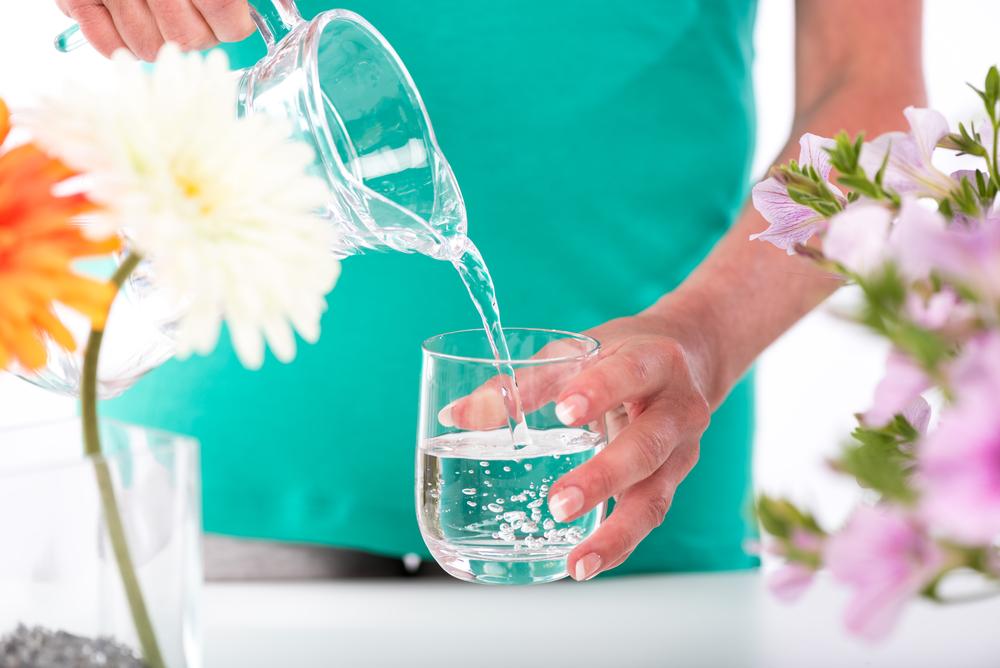 Choosing a water- filtration system can be a big decision for a homeowner—after all, the system will directly affect both the taste and healthiness of the water your family will drink daily.
One of the most popular types of water filtration is the reverse-osmosis system. Read on to learn more about such a system, and to possibly decide if it is right for you.
Advantages of a reverse-osmosis system
Originally developed as a way of separating seawater from salt, reverse-osmosis is a very popular form of water filtration, commonly used both in homes and by manufacturers. A reverse-osmosis system is based on the use of a semi-permeable membrane that has a very fine pore structure, with which it catches unwanted contaminants in the water as it flows through the membrane. According to SoftWaterFiltration.com, high-end reverse-osmosis filters can capture impurities as small as .001 microns in size. The result is a drinking water that is clear and odor-free.
Many bottled water companies use a reverse-osmosis system to make sure their product has been thoroughly purified. If you enjoy the taste of bottled water or if you need to remove many types of contaminants, then a reverse-osmosis system may be right for you.
Disadvantages of a reverse-osmosis system
There are some downsides to a reverse-osmosis system. Even though some semi-permeable membranes can catch .001 micron-sized contaminants, they are still no match for potentially dangerous chemicals that are molecularly smaller than water. Pesticides, herbicides, and chlorine are all capable of breaching the membrane, so reverse-osmosis systems must also be used in conjunction with a carbon filter if those are a concern.
Additionally, a reverse-osmosis system can put a tax on environmental resources, especially for residential applications. Household reverse osmosis units use a lot of water because they have low back pressure, and consequently recover only 5 to 15 percent of the water entering the system, with the remainder discharged as waste water (which can also add to the load on a household septic system). A reverse osmosis unit delivering five gallons of treated water per day may discharge between 20 and 90 gallons of waste water per day (North Dakota State University Extension).
Another point to consider is speed and space: Because it can take as much as an hour to produce one gallon, the process is very slow. Therefore, most reverse-osmosis systems require a diaphragm storage tank.
Finally, the semi-permeable membrane in a reverse-osmosis will also remove naturally-occurring minerals from the water, which will, as mentioned, alter the taste of the water.
Conclusion
There are many decision points to ponder when considering a reverse-osmosis water system, and often those points come down to personal preference. Some people believe that reverse-osmosis systems are the healthiest water filtration option because of how many contaminants they catch, while others feel that the removal of minerals actually detracts from the water's health benefits.
The decision also comes down to matters of taste—literally, whether one prefers a more distinct flavor in drinking water or appreciates the more neutral taste of purified reverse-osmosis water. Be sure to look at all of the options before deciding which water filtration system is the best fit for your life.
What others have viewed...

Step 1:
Design Consultation
Our design consultants provide in-home or no-contact virtual meetings to listen to your design needs and provide a plan to improve your home.


Step 2:
Measure & Manufacture
Project Technicians ensure accuracy and answer any last minute questions before sending in the order for your fully customized windows.

Step 3:
Installation
Our Installers treat your home as if it were their own and clean up afterwards.

Step 4:
Customer Care
A robust limited warranty is backed by a commitment to making sure your windows function as expected.